On the following pages you can found some information's about the concentration of the camera industries in the urban area of Dresden during the last two centuries. These charts base on the books from Blumtritt and Hummel.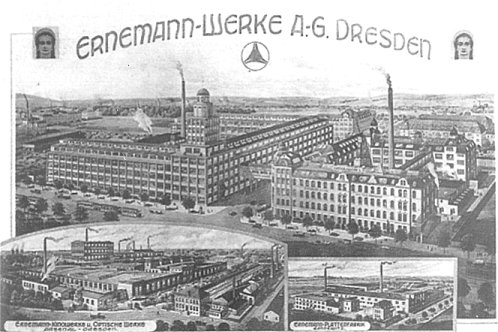 The camera and photo technical industry shows a continuous development from the late 19th century to
In in the night of February 14/15, 1945 Dresden was immersed by a firestorm of bombs of the allied forces. During this night 1299 bomber aircraft drop down a total weight of 3,906.9 tons of bombs on different targets at the city area of Dresden. The Americans employed 953.3 tons of high explosive bombs and 294.3 tons of incendiary bombs--all aimed at the Dresden Marshalling Yards. The British employed 1477.7 tons of high explosive bombs and 1181.6 tons of incendiary bombs--all aimed against the Dresden city area.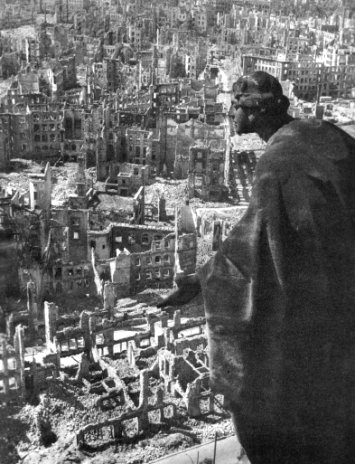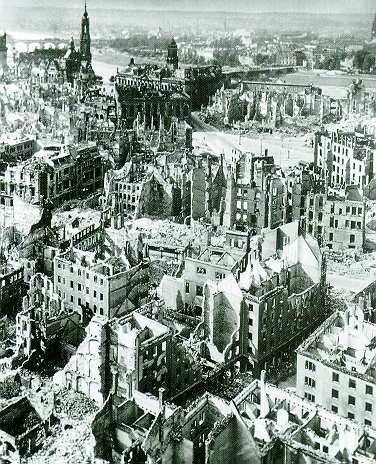 Dresden City after February 15, 1945
Early official Allied post-strike reports estimated that 85 per cent of the fully built-up city area was destroyed, that the old part of the city, which comprised the greater portion of the built-up areas was largely wiped out, that the majority of buildings in the inner suburbs was gutted, and that in the outer suburbs, few buildings were effected by the area bombing attack. Virtually all major public buildings appeared heavily gutted or severely damaged. Public utilities, and facilities such as slaughter houses, warehouses, and distribution centres, were severely affected. Most of the latest German post-war estimates are that about 25,000 persons were killed and about 30,000 were wounded. In an other (communist, 1948) account, the number of dead from the Dresden bombings was declared to be 250,000.
Hummel wrote in his book that during this night approximately 80% of the production plants of the camera industry were destroyed.
Nevertheless, during the following years, which were characterized at the start by expansive disassembly of the non-destructed parts of the Dresden camera industry by the USSR, the camera industry were re-built.
Under socialist production program the "Kombinat Pentacon" growth to an important producer of SLR's in Europe.